Short Business Description
MarbleJam Kids Inc. Is a 501c3 nonprofit inclusive creative arts and enrichment center serving children, youth, and adults with special needs. Established in 2007 the mission remains the same, to create opportunities through adaptive arts and learning in order to meet the life long needs of our most vulnerable citizens.
Long Business Description
MarbleJam is an inclusive center for arts and enrichment created to meet the challenges of individuals with mental health disorders, autism spectrum disorders, developmental disabilities, emotional & social challenges, and other special needs. MJK provides services for individuals of all ages both privately and in group settings. Established in 2007, MarbleJam provides adaptive arts and educational enrichment classes, individual creative arts therapies services, and group social skills programs and summer workshop programs. Programs and individual sessions are offered Monday through Saturday at MarbleJam Center located in the heart of Bergen County NJ. The center includes an art studio, dance studio, music studio, study room, and all purpose room.
Business Address
214 State Street, Suite 204
Hackensack, NJ
07601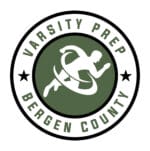 Short Business Description
Youth Sports Camps and Programs serving North Jersey
Long Business Description
Varsity Prep USA is bringing an innovative summer sports camp to North Jersey. Varsity Prep USA partners with public school districts to bring a comprehensive sports summer camp programming to each community. Varsity Prep founding location was in New Milford which hosted 10 different K-8 sports camps hosted by each high school coach. Over 325 kids attended over 3 weeks. Varsity Prep USA is looking to expand into other school districts beginning in summer 2022.
Business Address
131 Clinton Pl. #414
Hackensack, NJ
07601