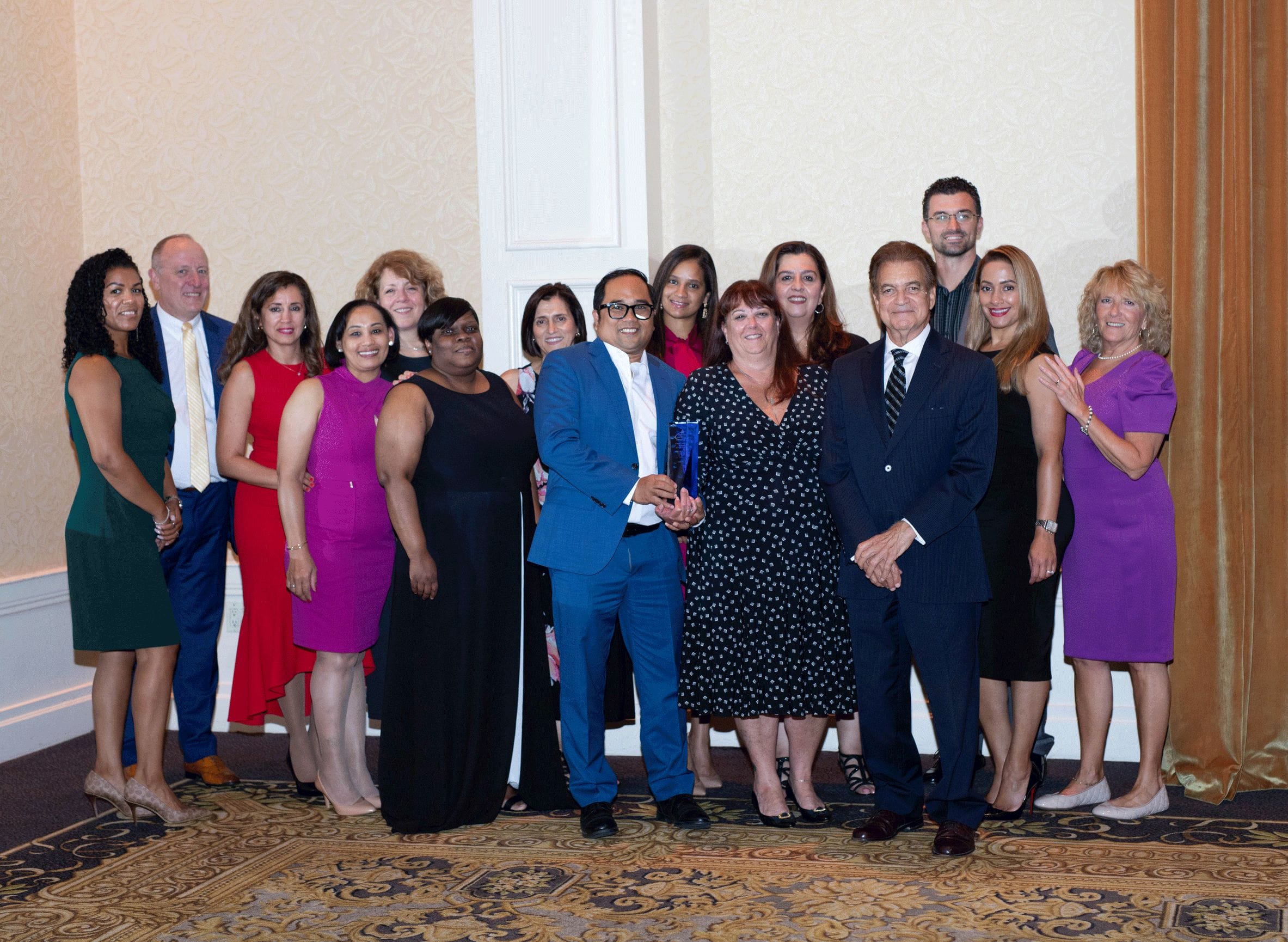 Distinguished Business
Congratulations to 2022 Distinguished Business Greater Alliance Federal Credit Union, celebrating 85 years in the City of Hackensack.
Gala 2022
Congratulations to Distinguished Citizen Donald Perlman, Blue Dog Graphics.
Gala 2022
Congratulations to Dr. Abdulla Al-Khan, Hackensack Meridian Health of receiving the 2022 Distinguished Citizen Award. Pictured: Lauren Zisa, Executive Director, Senator Robert Menendez, Ana Suarez, Chamber President, Dr. Al-Khan, Rosemarie Sorce, Chairman of Hackensack Meridian Hospitals Corporation Board.
General Membership Breakfast
Thursday, October 20 Sanzari's New Bridge Inn
Hackensack Meridian Health is a network of healthcare providers in New Jersey, based out of Edison. Members include academic centers, acute care facilities, and research hospitals. Hackensack Meridian Health's goal is to create one integrated network that has changes how healthcare is delivered in New Jersey.
Begin receiving member benefits today!