Hackensack Meridian Health is a network of healthcare providers in New Jersey, based out of Edison. Members include academic centers, acute care facilities, and research hospitals. Hackensack Meridian Health's goal is to create one integrated network that has changes how healthcare is delivered in New Jersey.
At Parisian Beauty Academy, we have a long and illustrious past. Founded in 1950, students began coming to the school for a beautiful future. Mostly from the surrounding areas of New York and New Jersey, the students flocked to our beauty school to learn the expert beauty tips offered only by our experienced staff of Learning Leaders.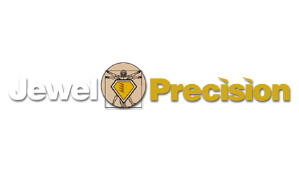 At Jewel Precision, we use only the most durable materials and innovative features to construct our state-of-the-art medical cases and trays. We manufacture our container systems in-shop to ensure the highest degree of quality with every creation. Our American-made products are designed to withstand the harsh conditions of equipment sterilization while providing a simple, effective solution to medical instrument storage, handling and organization.

Every path of study at Eastwick has been developed to meet a specific job market demand and is backed by a robust set of industry certifications and affiliations. For example, students of the diagnostic cardiovascular sonography associate degree are able to sit for seven different certifications (RMA, CET, CPT, CCT, RCS, RVS, and SPI) and can return later and transfer their previous credits to the bachelor degree path. The program is also approved by CAAHEP, providing some of the best career opportunities for graduates.